Disinfection Services
Using Products Shown to Kill 99.9% of Viruses and Other Germs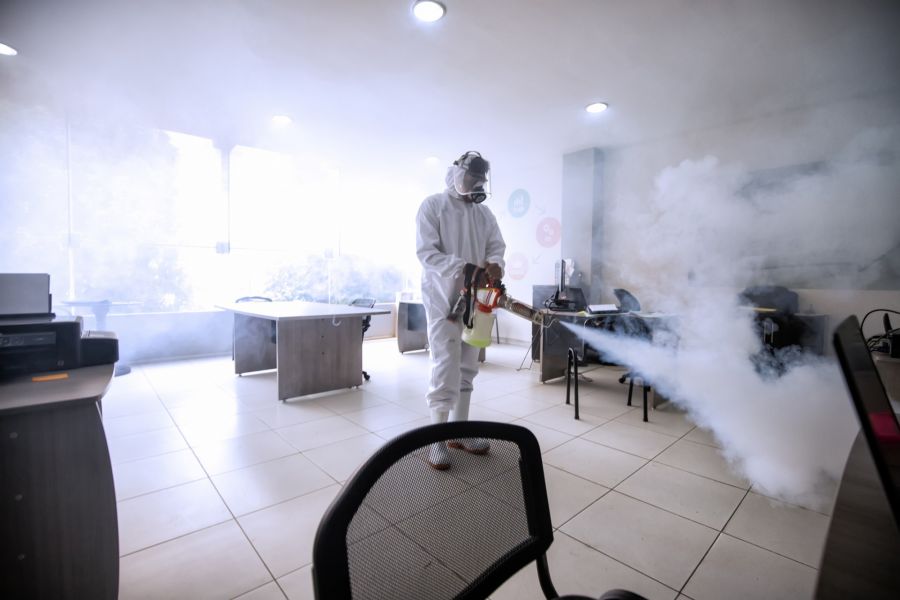 Many customers have been asking how to best minimize the spread of viruses within their homes and workplaces and keep people safe and healthy. Since 2017, Kentucky Disaster Restoration, LLC specializes in home and facility cleaning services following CDC guidelines for cleaning and disinfection of surfaces to kill viruses.
---
Call for a FREE Quote
---
Preventing Viral Spread
The tried and tested products and procedures recommended by the CDC will kill 99.9% of bacteria and viruses.
Below are the top recommendations from the CDC (Center for Disease Control):
People with a fever must stay home.
Frequently clean (or call Kentucky Disaster Restoration, LLC to clean) all surfaces that come into contact with people; light switches, doorknobs, faucets, etc.
Disinfect surfaces regularly to kill germs. Use EPA-approved products that can kill viruses, such as Clorox, Lysol, and Peroxide, or call Kentucky Disaster Restoration, LLC for disinfection services.
Keep common areas stocked with alcohol-based hand sanitizer.
Frequently wash your hands by scrubbing with soap and water for a minimum of 20 seconds.
In addition, you can call (606) 391-1736 for a free estimate to sanitize your home or facility.
Call Kentucky Disaster Restoration, LLC for Disinfection Services
Viruses, such as various forms of the flu affect thousands of people annually. Kentucky Disaster Restoration, LLC has provided cleaning and sanitization services for many years and follows best practices as outlined by the CDC to keep the spread of germs to a minimum.
Kentucky Disaster Restoration, LLC's teams are trained and frequently supervised to ensure to compliance with proper procedures when cleaning and sanitizing local homes and office buildings.
When an outbreak of a virus is suspected or known to be spreading locally, the cleaning crews at Kentucky Disaster Restoration, LLC follow a cleaning and disinfection protocol that is designed to remove germs from all surfaces, preventing spread.
When you call (606) 391-1736 you'll receive a full home solution that ensures that all surfaces are thoroughly cleaned, sanitized, and disinfected, including every light switch, door push, handle, doorknob, surface, and more.
These vigilant practices, along with frequent hand washing, are the best-known measures to prevent the spread of viruses
---
Call for Fast FREE Quote
Dial Area Code first please.
---